Looking For a
locksmith

?
Ethan Locksmith in San Diego CA, comprehensive locksmith and security company.

authorized

Dealer And Installer For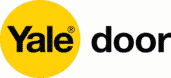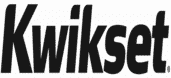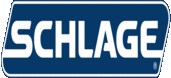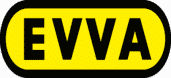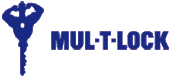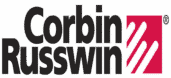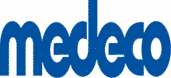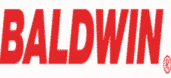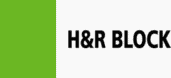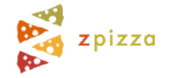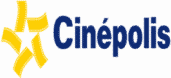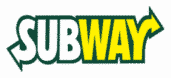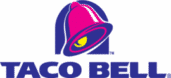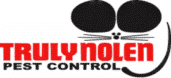 The Benefits of Choosing Us
The biggest benefit for choosing us is security. Security before, during, and after our service is what we offer and assure 100%. It is the main agenda why we do what we do. We are well aware about the crime rate here in the state and in the whole of the United States. Locksmith or security maintenance is the first step to minimizing property crime. We work with integrity — honesty is the best policy. We assure our clients that they can trust us around their home without any of their property being damaged or stolen.
Our employees are approachable and capable individuals who can answer any query and provide information accurately. We are meticulous with what we do, and we ensure a 120% satisfactory rate with our results. Our reliability has been recognized in all of San Diego and even in nearby cities.  We have been a recipient of positive feedback from our previous clients, and we will continue to do so from our future clients.
Low Price Guarantee
Locksmith San Diego consists of several services, including alarm systems and safety eyes installation. All of our services are affordable and we don't operate with fixed price rates. Each locksmith service is different from one another based on the time duration and resources needed. Key extraction is our lowest priced service next to key duplication. We charge more for our transponder troubleshooting and car key remote repairs. No worries, though, as all of our services are about quality and not the cost. We are more than capable, so we offer our services with affordable price rates. This is an important factor with this business because our clients' satisfaction is what matters to us most.
Before we provide our services, we consult with our clients to present a budget breakdown of the amount they are required to pay. We ensure transparency on the financial details of each service. This way, we avoid confusion during and after our services.
Why Choose Us?
Locksmith dilemmas are not something to disregard. Most people are passive about changing their locks or upgrading their security system. Remember, a strong and durable security system at home is important for safety. Ethan Locksmith provides the best locksmith services–from key extraction to the troubleshooting of transponders for your car ignition. Our team of professionals has been well-trained on the entire technical process of every locksmith service.
Here in San Diego, California, there are over 1.356 million residents, not including tourists. Think about how many people seek locksmith services at random times. We operate 24/7 for emergency situations, especially for automotives. We provide our services to home structures as well. We are effective in what we do, and we use the right tools and machinery like key extraction kits and laser key cutting machines. This is what San Diego Locksmith is all about. Another reason for choosing us is that we always conduct inspections before and after our services to ensure the quality of the repairs and upgrades we have provided.
What we
do
Provide all residential, commercial and car services
Residential
Need duplicated keys for your home? Want rekeying services or want to install new locks in your home? Call Today
Commercial
Whatever questions you may have regarding the commercial Solutions for your office, feel free to call us anytime.
Still not convinced? Here is another one:
Automotive
Looking for Car Locksmith? Are you locked out of your vehicle? Call us and we will immediately solve your problem.
What our 
customers

say

Some testimonials from our satisfied clients.
"You guys are so great at what you do. I definitely will recommend your awesome services to everyone."
"Dude, your services are awesome. With your help my business is now on the right track. Thank you! I am now your customer for life. "
Service Area
San Diego, Carlsbad, Encinitas, National City, San Marcos, Chula Vista, Escondido, Oceanside, Santee, Coronado, Imperial Beach, Poway, Solana Beach, Del Mar, La Mesa, Vista, El Cajon, Lemon Grove, Alpine, Rancho San Diego, Rancho Santa Fe, Lakeside, Jamul, Fairbanks Ranch, Eucalyptus Hills, Boulevard, Bonita
Zip Codes
91901, 91902, 91908, 91909, 91910, 91911, 91912, 91913, 91914, 91915, 91921, 91935, 91941, 91942, 91945, 91946, 91977, 91978, 92007, 92008, 92009, 92010, 92011, 92013, 92014, 92018, 92019, 92020, 92021, 92022, 92023, 92024, 92025, 92026, 92027, 92029, 92037, 92038, 92039, 92040, 92054, 92055, 92056, 92058, 92064, 92067, 92069, 92071, 92074, 92075, 92078, 92079, 92081, 92083, 92084, 92085, 92091, 92092, 92093, 92101, 92102, 92103, 92104, 92105, 92106, 92107, 92108, 92109, 92110, 92111, 92112, 92113, 92114, 92115, 92116, 92117, 92118, 92119, 92120, 92121, 92122, 92123, 92124, 92126, 92127, 92128, 92129, 92130, 92131, 92145, 92154, 92173